Create your own Rabbit baozi / Hedgehog baozi
80'
/
3 People
/


Add to favorites
Print
/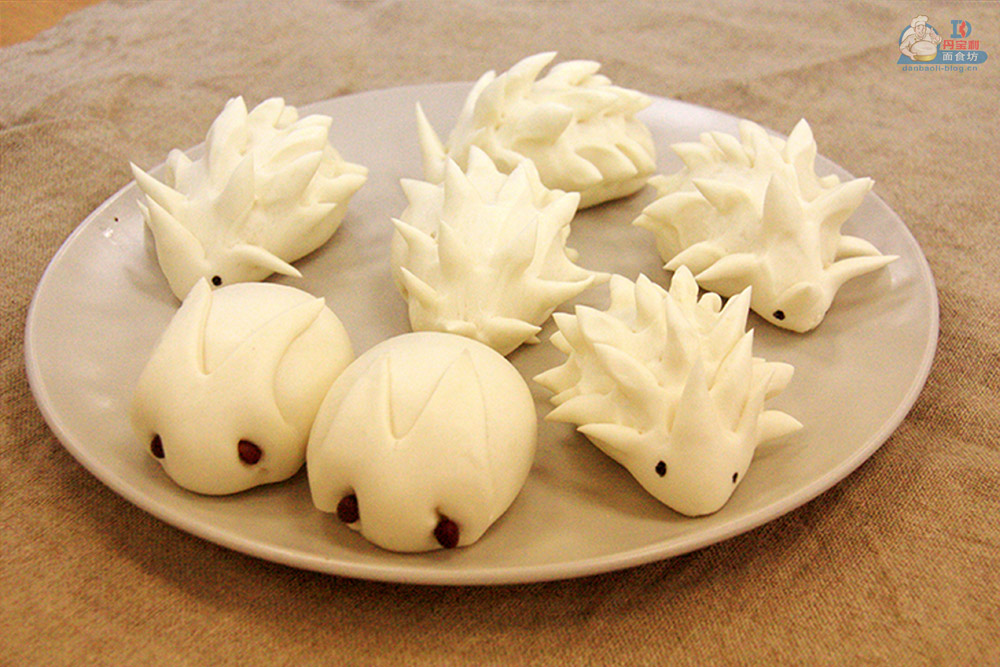 Ingredients
5 g of Danbaoli platinum low sugar
1000 g Flour
20 g Sugar
450 ml Water
1.5 g Salt
Some Red bean
Directions
Use some water to dissolve the dry yeast, use some water to dissolve the sugar and salt, then add all these to the flour and knead, until the dough becomes soft, elastic and has a smooth surface. Then let the dough rest for 5mins.
Cut the dough into pieces of 50g, flatten each piece into a round shape, and put the filling into the dough (one side bigger, one side smaller); close up the dough and let the dough upside down, then decorate the dough with scissor、comb and the red bean.
Proof for 45mins at 30-35°C.
Put the baozi in the steaming basket, and steam for 11mins over high heat.